A perverse moment of grace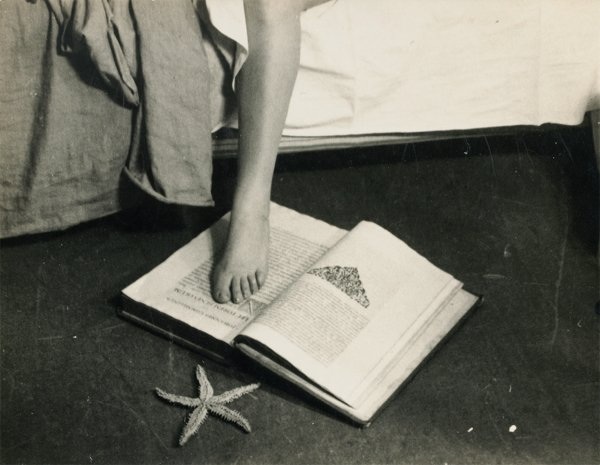 Man Ray's L'Étoile de mer [Starfish].

A collaboration between Man Ray and the surrealist poet Robert Desnos, the 1928 film L'Étoile de mer features Kiki de Montparnasse. More:
In the modernist high tide of 1920s experimental filmmaking, L'Etoile de Mer is a perverse moment of grace, a demonstration that the cinema went farther in its great silent decade than most filmmakers today could ever imagine. Surrealist photographer Man Ray's film collides words with images (the intertitles are from an otherwise lost work by poet Robert Desnos) to make us psychological witnesses, voyeurs of a kind, to a sexual encounter. A character picks up a woman who is selling newspapers. She undresses for him, but then he seems to leave her. Less interested in her than in the weight she uses to keep her newspapers from blowing away, the man lovingly explores the perceptions generated by her paperweight, a starfish in a glass tube. As the man looks at the starfish, we become aware through his gaze of metaphors for cinema, and for vision itself, in lyrical shots of distorted perception that imply hallucinatory, almost masturbatory sexuality.