Announcing our schedule (2018)
News on what to expect from gorse, and information on submissions, for 2018.
 gorse No. 10, a mixed-media, book-in-a-box on 'the readymade' in literature, to mark the centenary of Marcel Duchamp's Fountain, curated/edited by Christodoulos Makris. Current writing conditions, in particular the editing and publishing tools widely available and the huge amount of material instantly accessible online, render Duchamp's concept of the 'readymade' as a valid art object, particularly relevant in contemporary, post-internet literature. We have invited selected poets and writers to respond to Duchamp's Fountain. Featuring Rachael Allen, Jenni Baker, Sara Baume, derek beaulieu, Gregory Betts, Colin Graham, John Holten, Tom Jenks, Bruno Neiva, Holly Pester, Nick Thurston, Lies Van Gasse (trans. Rosalind Buck). Publishing July 2018.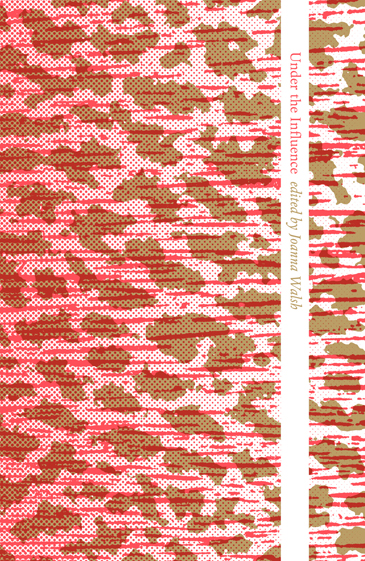 UNDER THE INFLUENCE (Gorse Editions 2), edited by Joanna Walsh. It has been said that we live in the golden age of the personal essay. Under the Influence extends the personal/critical essay form in terms of style, structure and approach ('The pieces in this book smash the essay form to bits, then put it together again, beautifully new.' – JW). In these twelve pieces assembled by Joanna Walsh, each writer chooses a writer or form that has influenced their work, and responds to it in a way that not only provides a critical appreciation, but embodies, demonstrates, or holds a conversation with the nature of that influence. With contributions from Owen Booth, Vahni Capildeo, Lauren Elkin, Rachel Genn, Deborah Levy, Roman Muradov, Sam Riviere, Anakana Schofield, Fernando Sdrigotti, Isabel Waidner, Eley Williams, and Dimitra Xidous. Publishing July 2018.
THE READYMADES (Gorse Editions 3) by John Holten. In this confident debut novel, Holten has extrapolated a whole missing art movement and their contemporary European picaresque saga, using and abusing a number of literary genres. The action begins during October 2008 in Paris, with John, a young Irish publisher, meeting the jaded Serbian artist Djordje Bojić. Bojić tells John about the manuscript he is writing: the history of the LGB Group – an Eastern European neo-avant-garde collective that arose in the turbulent environment of mid-1990s Belgrade, when Bojić and his friends, recently returned from the war in Bosnia, started to produce art in order to escape the hysterical nationalism all around them. Bojić's manuscript makes up the final part of the novel. Starting out as an academic attempt to document the LGB Group, the sober attitude of the art-historical account soon collapses, and the narrative gradually turns into a disclosing life-story of violence and existential decay. As the manuscript moves closer to the horrific truths of Bojić's own war experiences, the testimony gradually fails, becomes full of mute lacunas in order to finally reach the ineffable climax of the testimony: the aphasia of trauma, the dumbness of loss, and the ultimate silence of Bojić's own death. Publishing September 2018.
gorse No. 11: Borders. With its roots in Compass Lines, a writing exchange project conceived and produced by gorse poetry editor Christodoulos Makris for the Irish Writers Centre in 2016, this North/South issue will be an artistic and cultural response to the current climate and idea of borders, both real and imagined, and not limited to Ireland, but exploring the UK, as well as North America/South America, northern and southern hemispheres. Publishing October/November 2018.
Submissions: We will be accepting submissions from 1st October until 28th October 2018, for gorse No. 12 (to publish in March 2019). Further information will be provided closer to the time.