Dos Passos' America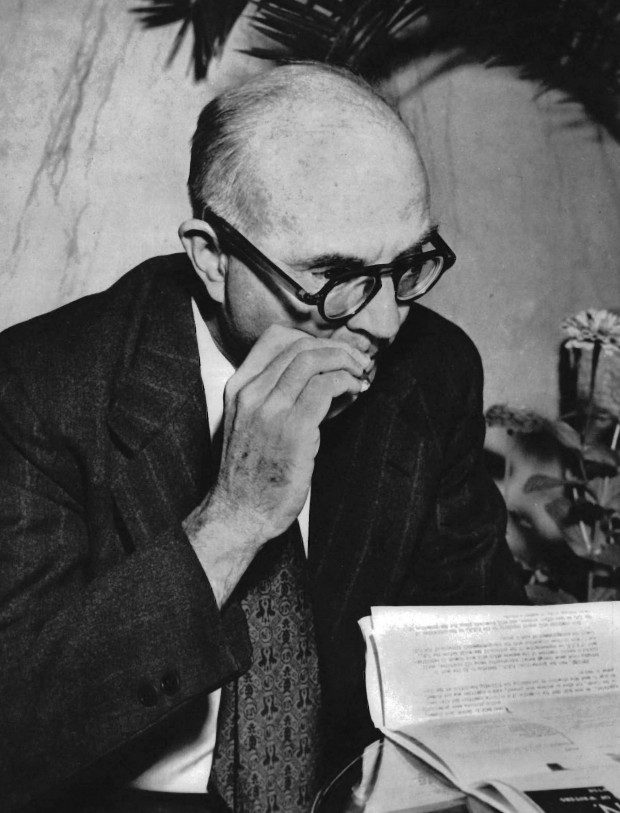 Will Augerot on the magnificent U.S.A. trilogy.
I'm not sure that any writer today is writing fiction as contemporary in substance as that which John Dos Passos was writing in the 1920's and 30's. Precarious, exploited youth; economic catastrophes; senseless warmongering; cynical self-promoters; feckless media beholden to entrepreneurial myths: the U.S.A. trilogy has it all. Dos Passos died in 1970, but behind his prose a reader can sense the presence of an intelligence that somehow, anachronistically, understands our maddening yet hopeful times. Unfortunately, U.S.A. has suffered its share of high-profile detractors, and the reputation of the novelist that Jean-Paul Sartre called "the greatest writer of our time" isn't what it once was.

[..]

The novels that have been written since the financial crisis began in 2008 seem antiquarian next to U.S.A. Gioia claims that U.S.A. is outdated—a failed epic by a writer out of his depth. This seems wrong, since many of the struggles Dos Passos's characters face have reasserted themselves grimly over the last five years. In our interconnected, post-crash Occupy Wall Street age, we have seen novels that only glancingly narrate the problems that Dos Passos foregrounds. In U.S.A., many characters are fired unfairly, experience surprise medical mishaps, or lose their homes. In our age of foreclosures, precarious working conditions, and unaffordable health care, it's useful to know that these problems have been part of the historical American experience even if they've often been below the regard of writers. This piling up of misfortune in U.S.A. brings these things to the level of the political and makes the tragedy of the novel societal rather than individual. The sum of the narratives exposes the lies at the heart of the so-called American Dream summed up on the last page of the book: "went to school, books said opportunity, ads promised speed, own your home." While things might have seemed rosier in the 90s, the problems of history Dos Passos's characters deal with remain primary.

There's no novel that brings us to as many locales in America (and the broader world, as seen by Americans) than U.S.A. Dos Passos's willing portrait of a country on the edge of revolt — or at least a kaleidoscope of characters inhabiting such a country — counters many of the received ideas of what Americans are like. Gioia says that "maybe U.S.A. the country stands for democracy, but U.S.A. the novel doesn't acknowledge its existence" — but Dos Passos is more interested in cataloging democracy's absence. Even if Dos Passos didn't get everything right, there's a freshness to the work that's apparent to anyone who's read a lot of Hemingway or Fitzgerald.