Gaze on Your Omphalos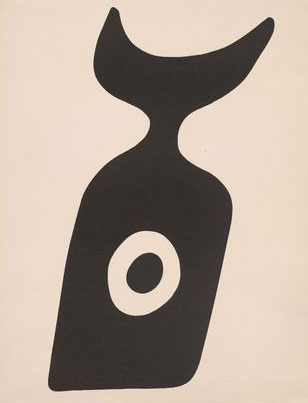 By Catherine O'Sullivan.
Plenty has been written on the role of the navel in culture, in visual art, in literature, and in psychoanalysis. Yet nothing, so far as I know, on the Irish navel.
To me the connection seems both irresistible and pre-emptively self-defeating: the navel, like the apocryphal Irishman, is impervious to analysis. One way in which I would refocus The Departed's misquotation, retaining its arrogance but bringing in more playful, self-deprecating shades, would be to align the Irish with that most unprepossessing of bodily signifiers: the humble bellybutton. I would suggest that this is the location at which the Irish – or, at least, Irish literature – has historically stood.
I am not arguing that the belly button is central to the work of every major Irish writer. (Beckett, for one, was far more interested in other orifices.) I am struck, however, by the idea of the navel as a motif in Irish literature since the late 19th century. If we imagine the corpus of literature as an actual corpus, then I locate Ireland's contribution at the belly button, knotting-together disparate writers, forming an umbilical cord back through the decades.
'The cords of all link back, strandentwining cable of all flesh'' as Stephen Dedalus thinks as he walks down Sandymount Strand. 'Gaze in your omphalos.' Let's begin at the most famous omphalos in all of literature, Irish or otherwise: the Martello Tower in Sandycove, where Ulysses opens. Joyce based Stephen's situation on his own brief stint as a resident of the real tower at Sandycove Point, where the nascent genius was uncomfortably lodged with Oliver St. John Gogarty and one Samuel Chenevix Trench, respectively Buck Mulligan and Haines in the text.
Why is the Martello Tower an omphalos? Richard Ellman points out that it was not Joyce, but Gogarty who christened it such. Gogarty paid the rent – £8/year – and as such dictated the tower's metaphorical situation. It became an omphalos both because of its squat, circular shape, and because Gogarty, taken with the project of Hellenism, fancied he could use it as a centre of art and culture. The oracle at Delphi becomes the oracle of Dublin. Gogarty wished to re-aestheticise Ireland by turning to the ancient Greeks. It's all there in his toast, 'To ourselves … new paganism … omphalos.'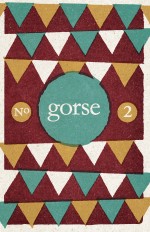 [This is a short extract, the full article is available to read in Issue Two]
ABOUT THE AUTHOR
Catherine O'Sullivan was born in Dublin. She studied English at NUI Maynooth, Boston College, and the University of Sussex. Currently living in Brighton, she writes by day and works in a cinema by night.