Introducing: Aifric Mac Aodha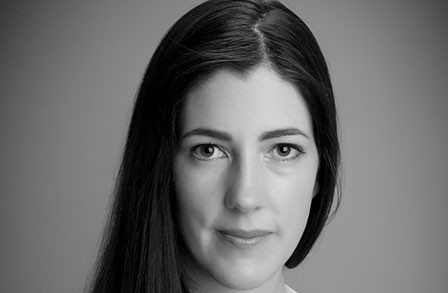 We are delighted to announce that Aifric Mac Aodha is joining gorse as Irish language editor. Her first poetry collection, Gabháil Syrinx (The Capture of Syrinx), was published by An Sagart in 2010, and she has had work in various magazines and journals, including POETRY Young Irish Poets. She has been translated to many languages, including French, German, Italian, Spanish, and Czech.
Translation will always implicate politics, Aifric says. In an essay for Poetry Ireland Review 113, Aifric wrote:
Much as I love the Irish language, I am a reluctant ambassador for it. Since the language depends for its continued existence on government patronage and the efforts of cultural activists, all Irish poetry is to a greater or lesser extent political, even if it doesn't want to be. It is an assertion of pride, an appeal for identity, a marking out of cultural territory. And that is before you have even written  a single word.
As translation and literature in other languages play an important role at gorse, we are pleased to offer a space for Irish in the journal. For gorse, and beginning with issue six, Aifric will commission a short poem and piece of prose, loosely linked and sympathetic to each other in atmosphere.