Introducing: Colin Herd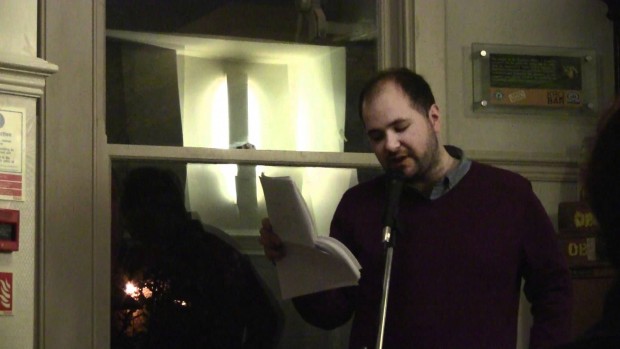 Colin Herd is a poet, fiction writer, critic and art curator based in Edinburgh. His first collection of poems too ok was published in 2011 by BlazeVOX and a second, glovebox, by Knives, Forks and Spoons Press in 2013. His poems have been described by Dennis Cooper as "treasure trove[s] of razzle-dazzle stylings, superfine wit, charismatic discretion, and a vacuuming tenderness. Herd's gift for words is exquisite and adventurous and armed to the teeth." Colin contributes 'crocodile' to gorse:
obviously
the brackish smell takes me back
to my childhood. which in itself is
part of the
enjoyment.

swallowing the urge to snap,
i spent hours and hours everyday
just watching people's ankles

both feet off the ground for the
serve, and then back in view,
balancing on a balletic toe,
before shunting off in the
other direction

the
better the player the bigger the
thrill. it's mesmerising. and

all you can see is the shoes and
ankles.

you should try watching live tennis
your belly prodded with twigs
like, when i used to skulk around
the river bank, just next to the
courts

however much they convince
me that poplin check is the way to
go forward, i doubt they'll ever eradicate
my sock and trainer fascination

the rippling dimples of the grip

at one time i might have been a total
sucker for aertex. but i've been taught
since and have more sophisticated tastes.
Issue one of gorse is available now.