Issue One launch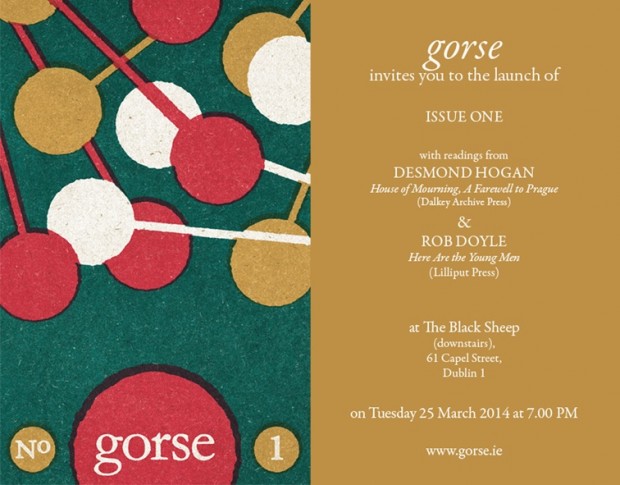 Please join us to celebrate the publication of Issue One, with short readings from Desmond Hogan and Rob Doyle. Copies of the journal will be on sale on the night.

DESMOND HOGAN is the author of five novels, The Ikon-Maker, The Leaves on Grey, A Curious Street, A New Shirt and A Farewell to Prague, and ten short story collections, most recently The House of Mourning & Other Stories (Dalkey Archive Press 2013). He will read from his new story, 'Thornback Ray,' that was commissioned by gorse.
ROB DOYLE's fiction, essays and reviews have appeared in the Dublin Review, The Stinging Fly, The Moth, and elsewhere. His first novel, Here Are the Young Men, will be published in May 2014 by the Lilliput Press.
When: Tuesday 25 March, 7.00pm to 8.00pm
Where: The Black Sheep, 61 Capel St., D1