Necessary correctives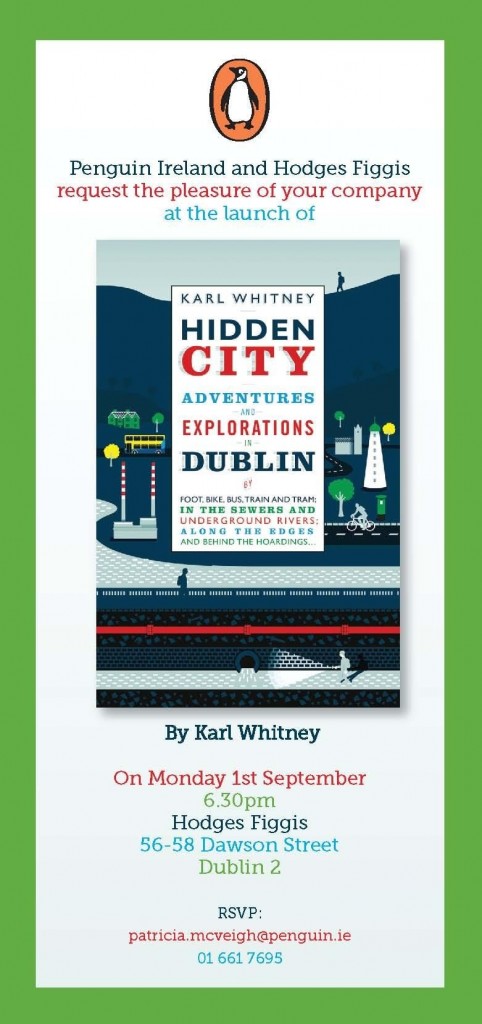 To celebrate the launch of Karl Whitney's book, Hidden City, in Dublin on Monday, 1 September, we are pleased to post a longer extract from 'The Run of the Streets,' Karl's essay for gorse no. 1. Hidden City has already had a five-star review in the Telegraph.
Early in Karl Whitney's Hidden City, the author sets out to visit, in one day, each of James Joyce's places of residence scattered across the Dublin cityscape. Joyce left Ireland in 1904 at the age of 22, but he managed in these few years to rack up a total of 20 addresses. Many of the surviving homes are spangled today with blue plaques boasting of past greatness within their walls; still others claim that Leopold Bloom, the fictitious wandering hero of Ulysses, was a keyholder here, or here or here. It just goes to show, as Whitney remarks coolly, that "Joycean Dublin suffered from a needless build-up of plaque".

Whitney's peregrination encapsulates many of the strengths of this marvellous book. The author's eye for observation is second to none. As he passes the Royal Irish Academy of Music on a bitter winter day, for example, a scene is captured: the lettering on the brass door plaque is "smoothed down noticeably by years of polishing", a woman practises vocal exercises as she springs up the granite steps, and at the same moment an older man slips on ice and falls headlong to the footpath.
Later, in the Joyce-influenced seaside suburb of Bray, Whitney pauses for chips. One cannot be always enraptured: walking the streets in pursuit of Joyce is fatiguing. As he eats, he sniffs the presence of snow in the air: testament to the snow-covered Welsh mountains just over the horizon.

In observing Dublin in this way – its cultural and geographic context, its streets and skies, neighbours and wider world – Whitney is occupying consciously the role of flâneur, defined by Baudelaire as "a lounger or saunterer, an idle man about town", a gatherer of aesthetic impressions. The very chapter headings glance slyly at this fact: Whitney's walk along Dublin's South Wall breakwater to the crimson Poolbeg lighthouse is folded into a chapter titled "To the Lighthouse", invoking another famous Modernist fictional destination as it wends its way to a Dublin landmark. And yet, simultaneously, Whitney undermines the role. He is, for one thing, no mere detached observer: his engagements with the fabric of the city, with the ghosts of its past and its projected future, and with the people he meets and allows to speak and breathe – these are profound, and suggest a level of absorption that a dallying flâneur would find intolerable.