Poems Upstairs: gorse showcase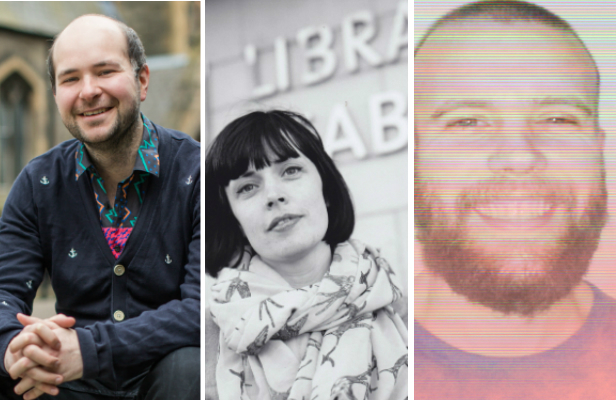 Presented by Poetry Ireland in partnership with gorse: Poems Upstairs: a gorse showcase, featuring Colin Herd, Robert Herbert McClean and Doireann Ní Ghríofa, three writers whose work has appeared in or is forthcoming in gorse, introduced by gorse's poetry editor Christodoulos Makris.
Colin Herd (gorse no. 1) is a poet and Lecturer in Creative Writing at The University of Glasgow. His books include too ok (BlazeVOX, 2011), Glovebox (Knives, Forks and Spoons, 2014) and Oberwildling – with SJ Fowler (Austrian Cultural Forum, 2015). Collaborative artist books with the artists Cat Outram (The Open Wound in My Living Room) and Susan Wilson (blots) have been shown at the Royal Scottish Academy and Edinburgh Printmakers. He is co-director of The Sutton Gallery and regularly hosts poetry events there.
Robert Herbert McClean (gorse no. 4) is an experimental writer and audio-visual artist. His work has appeared in The White Review, The Irish Times, and is forthcoming in Poetry Ireland Review. His debut book Pangs! is available from Test Centre.
Doireann Ní Ghríofa (gorse no. 5) is a bilingual writer whose work has appeared in The Irish Times, The Stinging Fly, Poetry, and elsewhere. Among her awards are the Ireland Chair of Poetry bursary. Her most recent book is Clasp (Dedalus Press, 2015), shortlisted for the Irish Times Poetry Award. She writes "with tenderness and unflinching curiosity" (Poetry Magazine, Chicago).
Wednesday 6 April, 7.00pm, Books Upstairs, Dublin
Tickets: €6 (includes a glass of wine)