We asked contributors to gorse nos. 1 and 2 for their favourite reads of the year.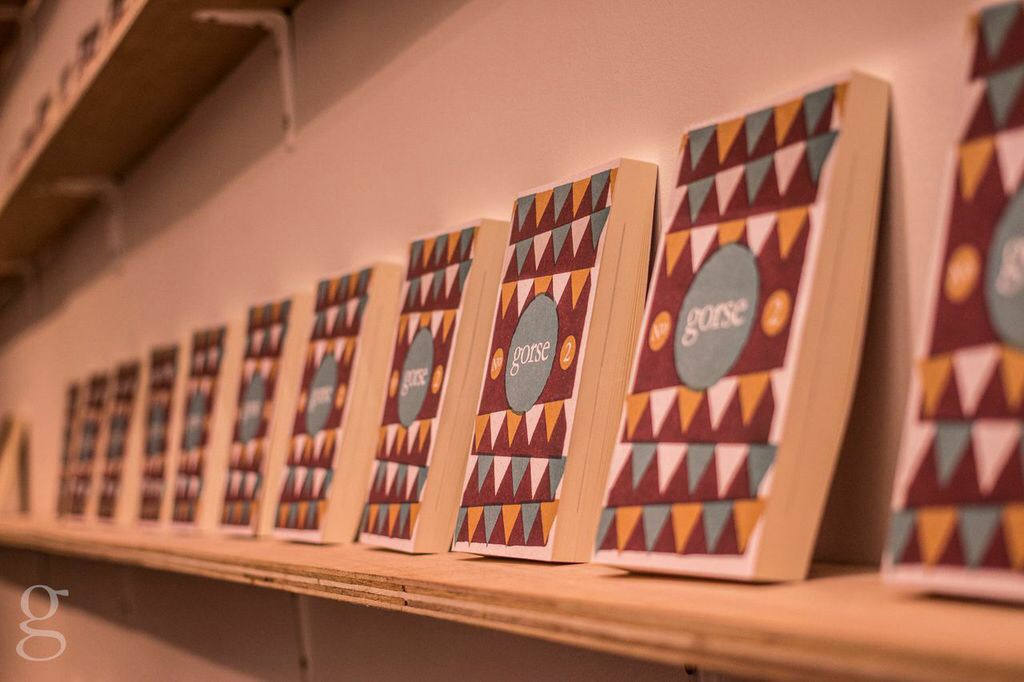 A short account of last month's launch, including the introductory speech:
By Colm O'Shea.
So, ok, wait, not late, early yet. Ok, have my coffee, checked, checked they have the one she likes. Girl behind the counter all ready to make me a cup, no, no I said, just checking. Funny look she gives me after that. So I have my coffee, get hers as soon as she gets here. Get up and get hers as soon as she gets in the door, easy, easy way, let her have the seat she wants while I'm up ordering the coffee, nice, good idea, I'll get up, get her coffee, she'll see my jacket on the other seat and sit here, the seat she likes, the seat she wants. Know she'll like that, see, checked already, just keep an eye, just in case. See they have a couple of those pastries left, the ones she likes; keep an eye just in case. Might, might, think about it, play it by ear, might just buy her one when she gets in, see how she's feeling, play it by ear. Distracted, she's distracted, was anyway. Last night, coming in from the bathroom, distracted, a little surprised, no, distracted I'd say, yes distracted.