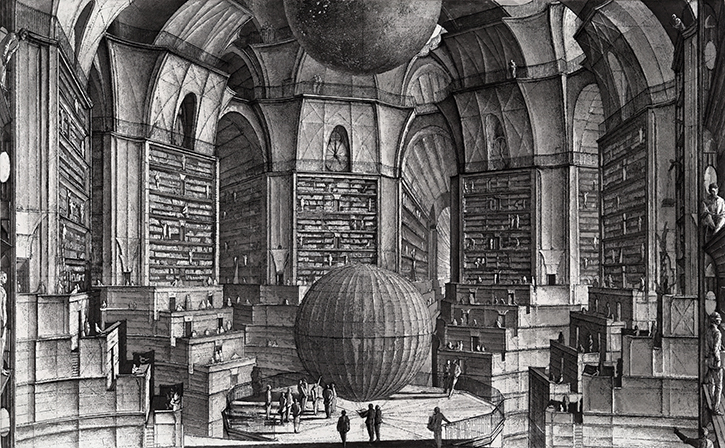 By Fernando Sdrigotti.
[PDF]
"The life of a man is a miserable draft…"
– Haroldo Conti
I walk by accident into one of London's über-bookstores to be taken over by a very familiar type of sadness—as a child I used to feel this way when thinking about the cosmos and my own insignificant place in it. This is London's biggest bookshop: 6.5 km of shelves, the website proudly tells us, as if this particular length and not another were a reason to rejoice. Book after book after book thrown into this worded jungle—a hoard that could be a waking counterpart to a Borgesian wet dream. Fiction books and books on writing fiction. Photography and art books and books on photography and art. And so on: most forms of expression and myriad words of meta-dialogue, some of them even justified or at least nicely edited and with colourful covers. Nothing escapes this total library: no corner of the universe or the mind is left unaccounted for. It is a hideous totality for it is an ordered totality, filtered through the minds of who knows how many marketing specialists; it is effective as a selling platform but it is a desert of anonymity for the diminished names on the shelves. Were I ever to be asked for a writing tip, something born out of this experience would be my choice: walk into any gigantic bookshop and think whether you can face being one more name lost in this desert of words. If that ideal situation proves too much to bear do something else with your time (it is of course highly likely that if you go around asking for writing tips you will never make it on print).