Farewell to 2014
We asked contributors to gorse nos. 1 and 2 for their favourite reads of the year.
Darran Anderson
I've spent the year trawling through a seemingly infinite library of sci-fi pulp, architectural sketchbooks and medieval manuscripts so there hasn't been much time for reading new books. One that blew me away though is Simon Critchley's Memory Theatre. It's a short but vast book and as close to a contemporary masterpiece as I can think. It also somehow ties in with two criminally overlooked books I return to periodically: Kenneth White's The Wanderer and His Charts and André Breton's Anthology of Black Humour. All three show that literature can be a form of cartography, far beyond place. They roam through space, time and the mind and we could do worse things than follow them.
Anna Aslanyan
My book of the year is Will Eaves' The Absent Therapist, followed closely by Ali Smith's How to Be Both.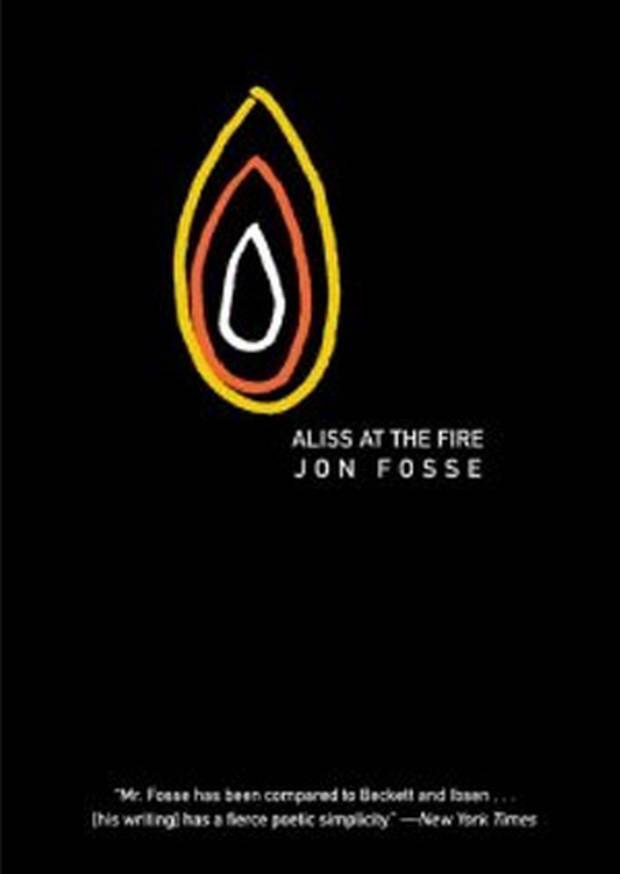 Claire-Louise Bennett
Colette's Break of Day (trans. Enid McLeod)
Marlen Haushofer's The Wall (trans. Shaun Whiteside)
John Steinbeck's East of Eden
Witold Gombrowicz's Polish Memories (trans. Bill Johnston)
Natalia Ginzburg's A Place to Live (trans. Lynne Sharon Schwartz)
Clarice Lispector's Family Ties (trans. Giovanni Pontiero)
Sherwood Anderson's Winesburg, Ohio
Thomas Bernhard's Extinction (trans. David McLintock)
Édouard Levé's Autoportrait (trans. Lorin Stein)
Christine Schutt's Nightwork
Jon Fosse's Aliss At The Fire (trans. Damion Searls)
Kevin Breathnach
William H. Gass' On Being Blue.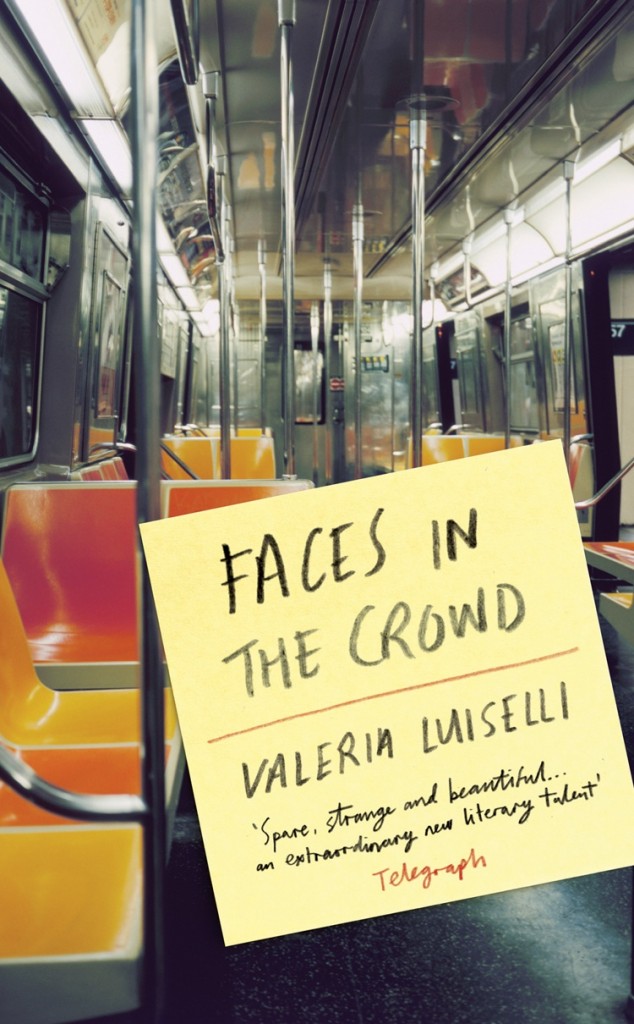 Dylan Brennan
Poetry
Michael Longley's The Stairwell
If Ever You Go: A Map of Dublin in Poetry and Song
Alan Jude Moore's Zinger
Dave Lordan's Lost Tribe of the Wicklow Mountains
Francisco Hernández's La isla de las breves ausencias
Non-fiction
Valeria Luiselli's Sidewalks (trans. Christina McSweeney)
Dennis O'Driscoll's The Outnumbered Poet
Graham Greene's The Lawless Roads
Rebecca West's Survivors in Mexico
Fiction
John Kelly's From Out of the City
Rob Doyle's Here are the Young Men
Samuel Beckett's Echo's Bones
Valeria Luiselli's Faces in the Crowd (trans. Christina McSweeney)
Gonçalo M. Tavares' Canciones Mexicanas
Roberto Bolaño's Antwerp
Juan Pablo Villalobos' Down the Rabbit Hole (trans. Rosalind Harvey)
Alan Cunningham
2014 was was more a year of rereading and, well, somehow not reading books than reading many new things, but there were still a few highlights – both old and new. Starting with Giovanni's Room by James Baldwin, it then segued, though unexpectedly, into a revisitation of The Green Fool by Patrick Kavanagh (a revisitation that inspired the New Green Fool series of essays I'm working on and close to finishing). Kavanagh was reread intermittently alongside How Literature Saved My Life by David Shields. A friend then suggested Of Walking In Ice, by Werner Herzog, adding that it wasn't to his taste but that I might like. I did, though with some reservations. In May I started, stopped, then decided to just imagine I had continued reading If on a winter's night a traveler (trans. William Weaver) and The Castle of Crossed Destinies (trans. William Weaver), both by Italo Calvino (and both stolen copies, I recalled, on picking them up – but from where I cannot remember). I read instead The Foreigner: Two Essays on Exile by Richard Sennett and The Pat Hobby Stories by F. Scott Fitzgerald. Summer, I think, was taken up with Americanah by Chimamanda Ngozi Adichie and Taipei by Tao Lin. I've spent the latter part of the year not reading much, but instead writing – and thinking of rereading, again, The Fatal Shore by Robert Hughes. Oh, and one constant throughout the year has been a desire to reread more Clarice Lispector, particularly The Hour of the Star – but perhaps this is a book better read at the start of a new year.
Rob Doyle
Some of the best books I've read this year (few of them from this year), in no goddamn order at all:
Gore Vidal's United States, Essays 1952-1992
John Banville's Shroud
E.M. Cioran's Drawn and Quartered; The Temptation to Exist; Anathemas and Admirations (trans. Richard Howard)
Edouard Levé's Autoportrait
Gilbert Sorrentino's Imaginative Qualities of Actual Things
Susan Sontag's Against Interpretation and Other Essays
John Holten's The Readymades
Elske Rahill's Between Dog and Wolf
James Miller's Lost Boys
Rachel Kushner's The Flamethrowers
Norman Mailer's Selected Essays
Virginie Despentes' King Kong Theory (trans. Stéphanie Benson)
Alan Moore's From Hell; Lost Girls
Damon Galgut's In a Strange Room
Sean O'Reilly's Watermark
Joan Didion's Slouching Towards Bethlehem
Geoff Dyer's Another Great Day at Sea
Greg Baxter's Munich Airport
W.G. Sebald's A Place in the Country (trans. Jo Catling)
Jonathan Franzen's Freedom
Peter Gay's Modernism: the Lure of Heresy
Sylvie Simmons' I'm Your Man: the Life of Leonard Cohen
J.G. Ballard's Extreme Metaphors: Interviews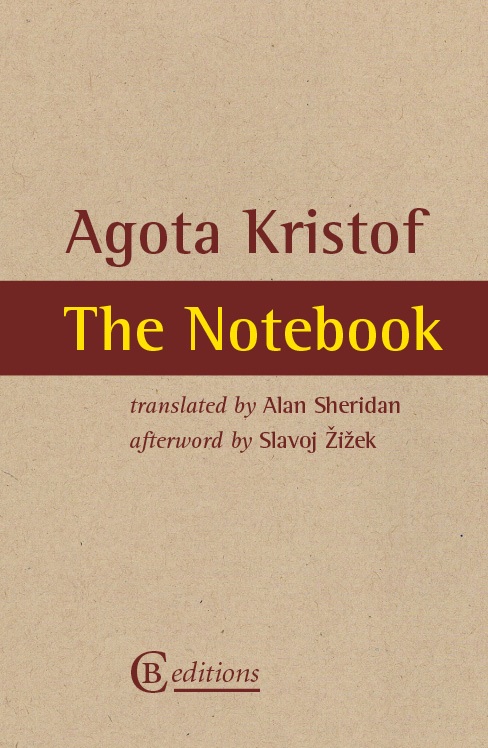 Tristan Foster
Daša Drndić's Trieste (trans. Ellen Elias-Bursac). I think one of the fairest measures of a reader's feelings toward a book is how often he or she pushes it into the hands of others. The book that I've imposed on others the most this year is Trieste by Dasa Drndic. Trieste is angry yet measured, sprawling yet intimate. But, more than that, it is writing profoundly without fear.
Ágota Kritóf's The Notebook (trans. Alan Sheridan). Nameless and inseparable twin boys, a wicked grandmother, childish hijinks – on the surface, The Notebook almost resembles a fairy-tale. But a little unplucking reveals an extraordinary tale examining the moral-ethical dichotomy and of life during war. Like Zizek, after reading The Notebook I regretted not having spent my childhood in training to become a ruthless and unflinching "ethical monster".
Jesse Ball's Silence Once Begun. I can't remember the last time a book had me as spellbound. Was it was the obscure crime that did it? The book's interview format? The author's fluid prose? Or the tension created by the question of whether it's fiction or nonfiction? Quite possibly it was all of those things, and quite possibly it was none of them. It doesn't matter. This was a book I was content to walk away from without needing to inspect its mechanics or its provenance too closely.
Roberto Calasso's La Folie Baudelaire (trans. Alastair McEwen). I am particularly attracted to books that I think are beyond my own capabilities as a writer. I read them with a morbid combination of admiration and envy. La Folie Baudelaire is such a book. Folie is Calasso's attempt to capture that moment in history – and he makes it clear that it was only a moment – when the world was truly modern and modernity was caught by writers and artists such as Baudelaire, Degas, Ingres and Guys. We still have the modern today, of course, but only in the way we still have the Sphinx – as something we visit as tourists. There proves to be no better tour guide than Calasso.
Hugh Fulham-McQuillan
Clarice Lispector's The Passion According to G.H. (trans. Idra Novey)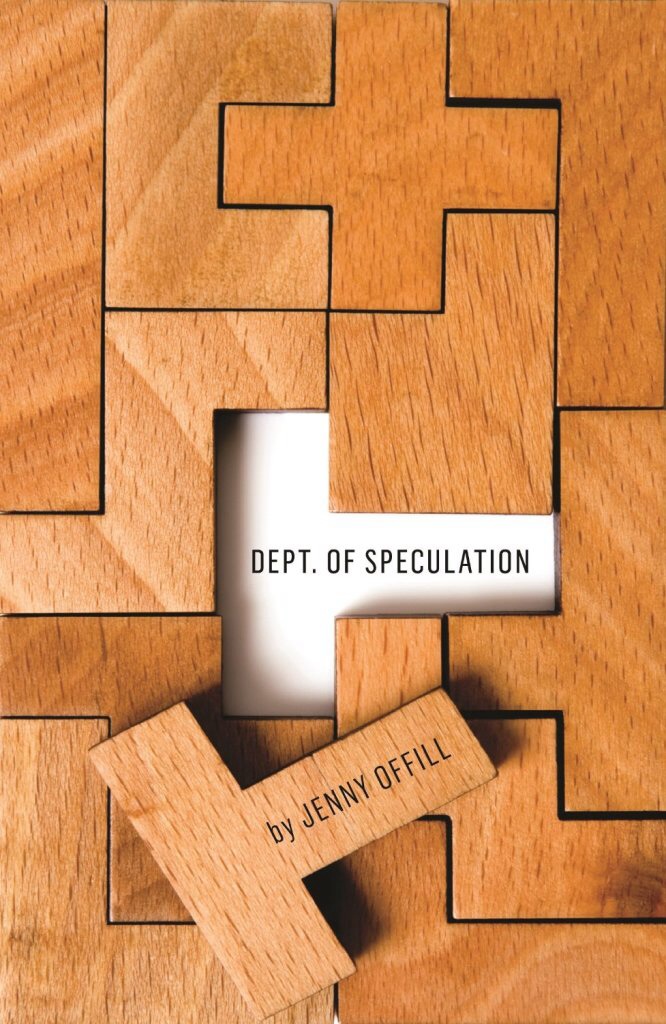 Jonathan Gibbs
Jenny Offill's Dept of Speculation
Mary Costello's Academy Street (not that experimental, but bravely written)
Elena Ferrante's Those Who Leave and Those Who Stay (trans. Ann Goldstein)
Joan Sales' Uncertain Glory (trans. Peter Bush), first translation for Catalan Spanish Civil War novel
David Markson's Wittgenstein's Mistress – not new, but first read for me – amazing!
Niven Govinden
Charles Lambert's With A Zero At Its Heart
Colm Toibin's Nora Webster
Emmanuel Carriere's Liminov (trans. John Lambert)
Patrick Mondiano's The Search Warrant (trans. Joanna Kilmartin)
William Gass' On Being Blue
Elena Ferrante's Neopolitan Trilogy (trans. Ann Goldstein)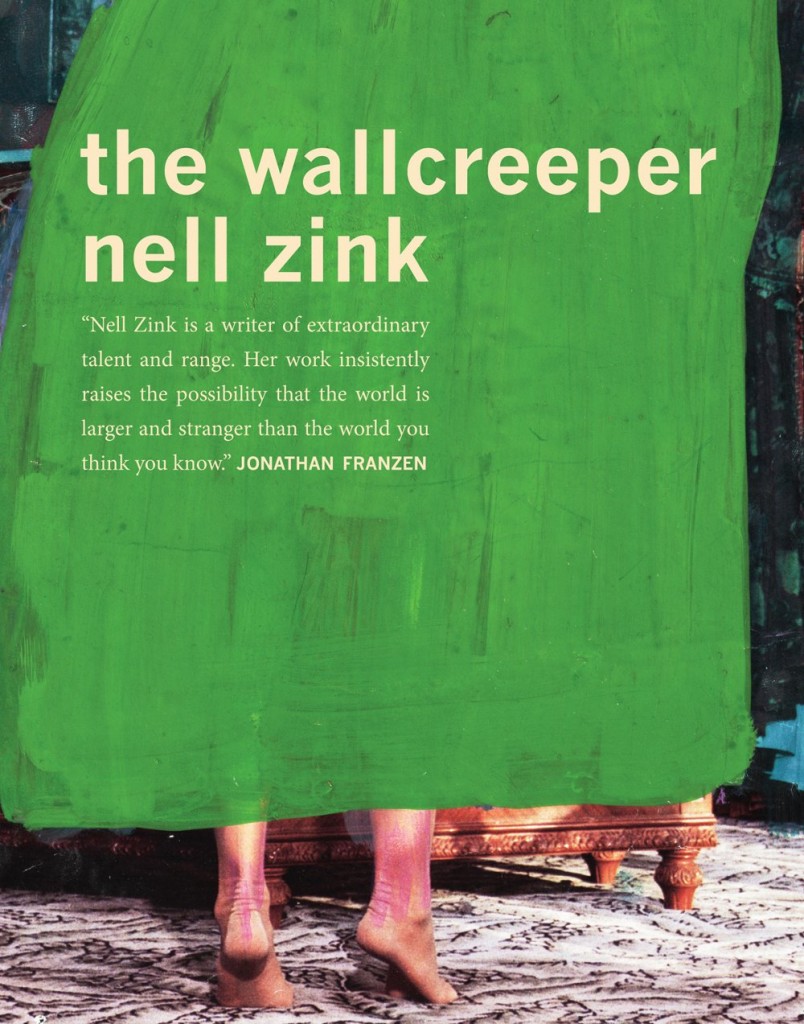 Matthew Jakubowski
Nell Zink's The Wallcreeper
Octavia Butler's Unexpected Stories
Anna Kordzaia-Samadashvili's Me, Margarita: Stories (trans. Victoria Field and Natalie Bukia-Peters)
Simone de Beauvoir's The Second Sex (trans. Constance Borde and Sheila Malovany-Chevalier)
Richard Kovitch
This is the year that I re-engaged with fiction after a long hiatus. Some fantastic new prints via Penguin Modern Classics led the charge, including George Simenon's The Mahé Circle (trans. Siân Reynolds), Hubert Selby Jnr's The Demon, Ernesto Sabato's The Tunnel (trans. Margaret Sayers) and Muriel Spark's The Driver's Seat. Other notable fiction that made an indelible impression included Denis Johnson's exquisite Jesus's Son, Clarice Lispector's Near To The Wild Heart (trans. Alison Entrekin), David Markson's This Is Not A Novel and – most significantly – Mathias Enard's Zone (trans. Charlotte Mandell), which quite simply is one of the greatest novels I've ever read. Non-fiction still featured, with Michael Axworthy's Revolutionary Iran confirming long-held suspicions Iran remains deeply misrepresented by Western governments. Christian Caryl's Strange Rebels: 1979 and the Birth of the 21st Century provided fantastic insight into how the present began and Wayne Koestenbaum's essay collections Hotel Theory and My 1980s and Other Essays both proved extremely satisfying. I also read – owing to a ridiculously cheap kindle deal – Stephen Fry's latest memoir, which felt like a real missed opportunity to document his 90s heyday. More fool him.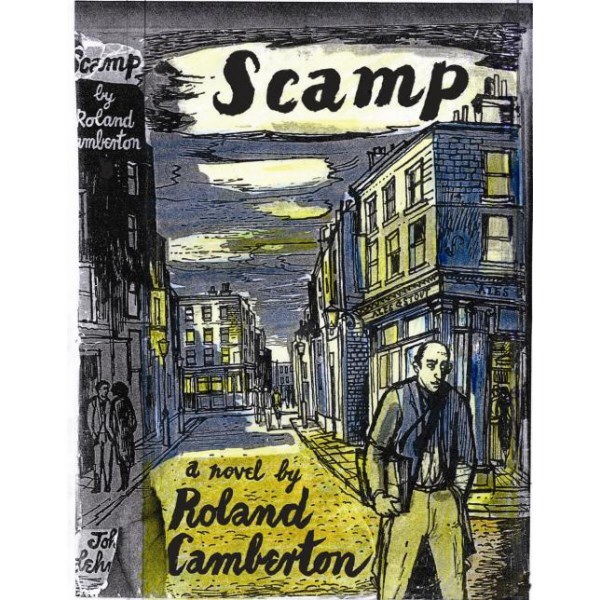 Niall McCormack
Irish
Janet McNeill's Tea at Four O'Clock
Mervyn Wall's Leaves for the Burning
Kenneth Reddin's Another Shore
British
Barbara Pym's Jane and Prudence
Roland Camberton's Scamp
RC Sherriff's The Fortnight in September
Shena Mackay's Music Upstairs
Margaret Drabble's The Millstone
Non-Fiction
Ruth Artmonsky's A Snapper Up of Unconsidered Trifles: A Tribute to Barbara Jones
Clifford S. Ackley ed., British Prints from the Machine Age: Rhythms of Modern Life 1914-1939
Christodoulos Makris
Charles Olson's Selected Writings (ed Robert Creeley)
Patrick Coyle's /pe(ə)r/
Hannah Silva's Forms of Protest
Mira Mattar
Fiction
Tove Jansson's The Summer Boo (trans. Thomas Teal)
Robert Musil's Three Women (trans. Geoffrey C. Howes)
Ursula Le Guin's The Dispossessed
Viktor Shklovsky's Zoo, or Letters Not About Love (trans. Richard Sheldon)
Spitzenprodukte's Chubz
Alexandra Kollontai's Red Love (trans. Cathy Porter)
Patricia Highsmith's Small g
Non-ficiton
Quentin Crisp's The Naked Civil Servant
Poetry
Dodie Bellamy's Cunt Norton
Joe Brainard's I Remember
Connie Scozzaro's Contrapposto Action Queen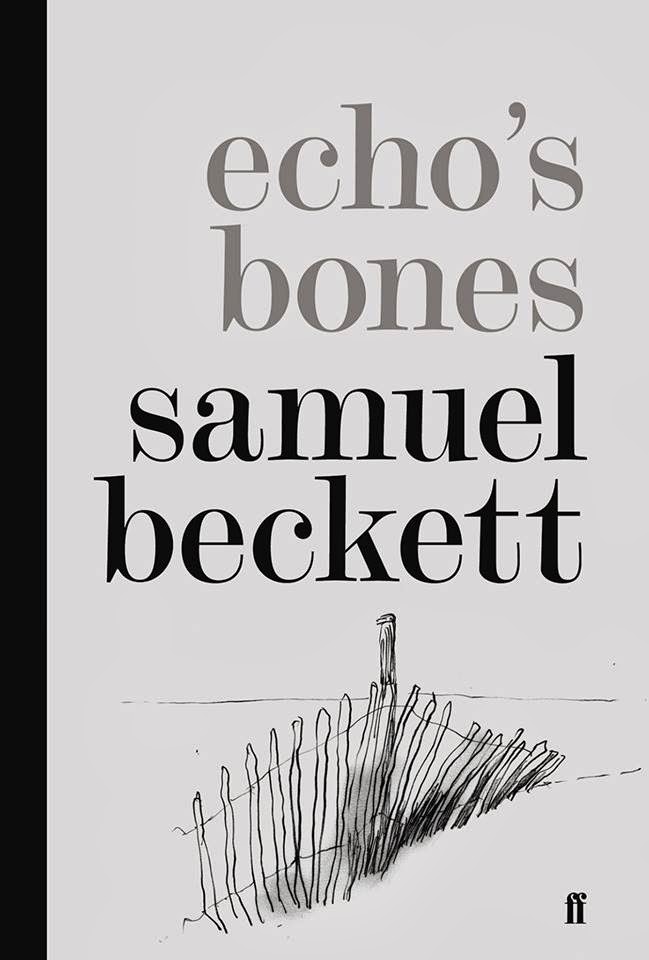 Colm O'Shea
A good reading year is as much about discovering what has gone before as it is about discovering something new, it's as much archaeology as architecture. So, in no particular order my reading highlights of 2014 are:
Hidden City, by Karl Whitney and Here Are the Young Men by Rob Doyle (I'll include both together as anyone seeking to dig under the skin of this modern Dublin of ours should go no further)
Eimear McBride's A Girl is a Half-formed Thing (intimate, frightening, awe-inspiring)
Derek Raymond's Dead Man Upright (because even the least of the Factory series is greater than most)
Georges Simenon's Dirty Snow (trans. Marc Romano and Louise Varese) (the beer that is the reissue of the Maigret series continues apace, and while beer is good, and who doesn't like beer? If you want the real whiskey you go for the roman durs, and few better than this)
Edna O'Brien's Night (a long dark night of the soul in a great new reissue from a true master)
Henry Miller's Quiet Days in Clichy (not just warts 'n' all, but the puss on the warts too. Though if that's to vanilla you could always try Under the Roofs of Paris?)
Dimitra Xidous' Keeping Bees (a poetic feast for the senses)
David Peace's Red or Dead (sprung from the bench at just the right time to deliver the killer pass and restore my faith that genre writing doesn't always have to go route one)
Phillipe Garnier's Goodis: A Life in Black and White (finally translated into English a biography of the great lost master of American Noir)
Elizabeth Smart's By Grand Central Station I Sat Down and Wept (one of the great advantages of a journal such as gorse, thanks to Claire Louise Bennett)
Richard Lloyd Parry's People Who Eat Darkness (the brilliantly written true story of a young Englishwoman murdered in Tokyo)
Liam O'Flaherty's Mr. Gilhooley (lonely souls finding, and losing each other in 1920's Dublin, the Irish Celine? The Irish Simenon?)
Arlene Hunt's The Outsider (the finest Irish crime novel I read this year, original and brilliant)
Samuel Beckett's Echo's Bones (yet to escape Joyce but still, new Beckett is new Beckett)
Aidan Higgins' Bornholm Night-Ferry (so intimate you feel like you're intruding)
Catherine O'Sullivan
Dorothy Baker's Cassandra at the Wedding
Patricia Highsmith's Ripley Under Ground
Philip O'Connor's Memoirs of a Public Baby
Rob Doyle's Here are the Young Men
Alan Warner's Their Lips Talk of Mischief
Jonathan Gibbs' Randall, or The Painted Grape
Helen Macdonald's H is for Hawk
Patrick Hamilton's Slaves of Solitude
David Markson's Wittgenstein's Mistress
Deborah Levy's Beautiful Mutants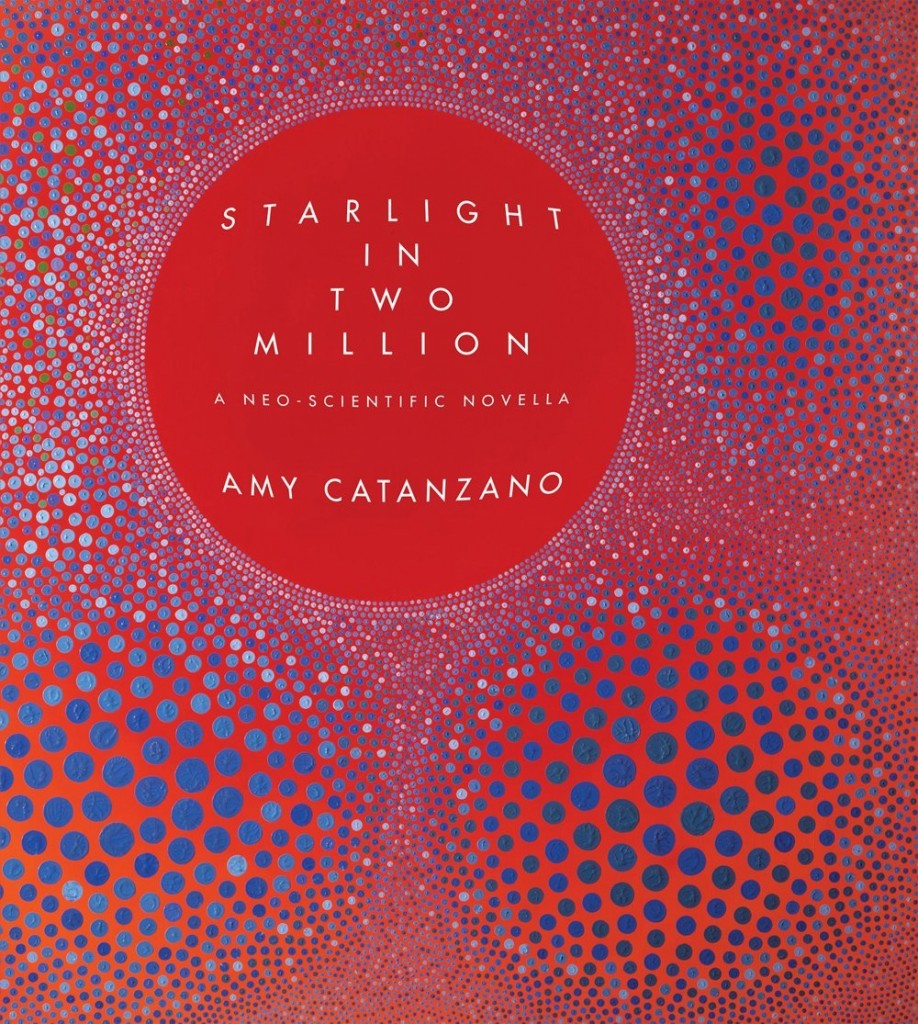 Julie Reverb
Amy Catanzano's Starlight in Two Million: A Neo-Scientific Novella
Yannick Murphy's This is the Water
David Winters' Infinite Fictions
Simone Weil's Gravity and Grace (trans. Arthur Wills)
Derek White's 'SSES" 'SSES" "SSEY'
Ben Marcus' Leaving the Sea
Max Frisch's Man in the Holocene (trans. Geoffrey Skelton)
May-Lan Tan's Things to Make and Break
Dante's Inferno (illustrated by William Blake, trans. Henry Francis Cary)
Susan Tomaselli
Lynda Barry's Syllabus: Notes from an Accidental Professor
Nanni Balestrini's Tristano (trans. Mike Harakis)
Walter Benjamin's Radio Benjamin (trans. Jonathan Lutes, Lisa Harries Schumann, Diana Reese)
Teju Cole's Everyday is For the Thief
Philippa Comber's Ariadne's Thread: In Memory of W.G. Sebald
Allen Crawford's Whitman Illuminated: Song of Myself
Simon Critchley's Memory Theatre
Simon Critchley's Bowie
Lydia Davis' Can't and Won't
Brian Dillon's Objects in This Mirror
Stanley Donwood's Humour
Mathias Énard's Street of Thieves (trans. Charlotte Mandell)
Paul Fournel's Dear Reader (trans. David Bellos)
Jennifer Goff's Eileen Gray: Her Work and her World
Frédéric Gros' A Philosophy of Walking
Kirsty Gunn's Infidelities
Agota Kristof's The Notebook
Alexander Lernet-Holenia's I Was Jack Mortimer (trans. Ignat Avsey)
Edouard Levé's Works (trans. by Jan Steyn)
Deborah Levy's An Amorous Discourse in the Suburbs of Hell
Valeria Luiselli's Faces in the Crowd
Ben Marcus' Leaving the Sea
Peter Mendelsund's What We See When We Read
Andrés Neuman's The Things We Don't Do (trans. Lorenza Garcia, Nick Caistor)
Keith Ridgway's Never Love a Gambler
Albertine Sarrazin's Astragal (trans. Patsy Southgate)
Rebecca Solnit's Men Explain Things to Me
May-Lan Tan's Things to Make and Break
Gonçalo M. Tavares' A Man: Klaus Klump (trans. by Rhett McNeil)
Antoine Volodine's Writers (trans. by Katina Rogers)
Virginia Woolf's Essays on the Self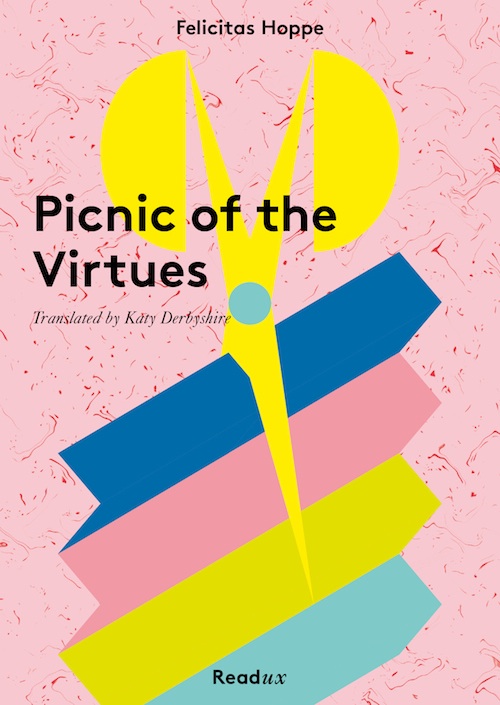 Joanna Walsh
Old
William Faulkner's The Sound and the Fury
Christine Brooke-Rose's Go When You See The Green Man Walking (just reissued by Verbivoracious Press)
Thomas Bernhard's The Voice Imitator (trans. Kenneth J. Northcott)
Jane Bowles' Two Serious Ladies
New
Will Eaves' The Absent Therapist
Nell Zink's The Wallcreeper
Felicitas Hoppe's Picnic of the Vanities (trans. Katy Derbyshire)
Marie NDiaye's Self-Portrait in Green (trans. Jordan Stump)
Future
Nell Zink's Mislaid
Claire-Louise Bennett's Pond
Anne Garréta's Sphinx (trans. Emma Ramadan )
Agata Kristof's The Proof/The Third Lie (trans. David Watson/Marc Romano)
David Winters
Fiction
Alan Ziegler, ed., Short: An International Anthology of Five Centuries of Short-Short Stories, Prose Poems, Brief Essays, and Other Short Prose Forms
Jenny Erpenbeck's The End of Days (trans. Susan Bernofsky)
Jeremy Davies' Fancy
Gerald Murnane's A Million Windows
Non-fiction
Brian Dillon's Objects in this Mirror
Ted Underwood's Why Literary Periods Mattered
Raymond Geuss' A World Without Why
Angela Leighton's On Form
Robert Pippin's After the Beautiful