The Irish literary journal's irresistible rise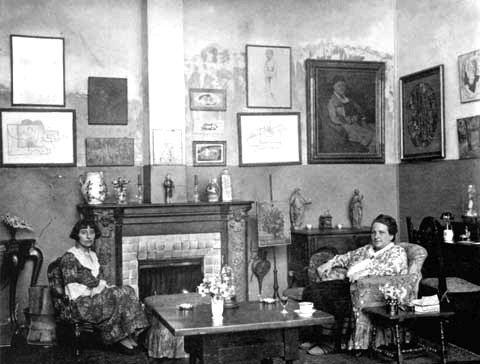 From a longer piece on Ireland's new "little magazines", the Irish Times, 23 September 2015:
A new monthly salon series hosted by the writer Selina Guinness as part of her dlr residency will focus on the subject of literary journals. Taking place in the dlr LexIcon Studio in Dún Laoghaire, the first event runs on October 7th and features readers Mark O'Connell and Sally Rooney, and editor Brendan Barrington.
In the literary world, news breaks first through the "little magazine", according to Guinness, who hopes to profile those working behind the scenes at Irish journals. "Editors are usually backstage workers, deeply appreciated by authors but unknown to readers," she says. "I wanted to explore their tastes and choices, discover their current enthusiasms, and afford a stage to the contributors whose work excites them."
Guinness credits the editors and publishers of literary journals as being "the hosts and mentors of new Irish writing". Salon Nights at the Studio will also hear from writers about rites of passage as they cross the threshold from journal to debut publications.
"For anyone writing, it's an opportunity to learn more about what makes work publishable and to gain an insight into current tastes and styles," says Guinness. "I would not be writing today without the faith expressed in my work by my first editors at Icarus, Metre, and latterly by Brendan Barrington at the Dublin Review."
[..]
The writer Rob Doyle says that knowing there are venues out there publishing work that isn't book-length gives writers incentive to experiment and try new things: "Literary journals can serve as writers' laboratories, even if the writer's chief focus and ambition is to produce books." A former sceptic who thought journals were only read by a writerly elite, Doyle says he has come to value them highly as both a writer and reader.
His favourite journals are "coincidentally" the ones he has most often published in: Dublin Review, gorse, the Penny Dreadful, the Moth and the Stinging Fly. "gorse in particular has been exciting to me since its inception a couple of years ago because it has a more European, avant-garde sensibility, which I felt was lacking in Ireland previously," says Doyle.
Launching in January last year, gorse editor Susan Tomaselli was influenced by Irish journals such as Sean Ó Faoláin's The Bell, the Crane Bag and Threshold and European modernist journals like transition and Blast! which published the work of authors such as James Joyce and Gertrude Stein.
"There's a great tradition of experimental writers in Ireland like Laurence Sterne, Joyce, Ethel Lilian Voynich, Beckett, Flann O'Brien and Blanaid Salkeld, and I wondered if they would struggle to get published [nowadays], and I suspect a good few of them might," says Tomaselli.
"Irish publishing is in rude health at the moment, but it's the journals that can perhaps take a few more risks with writers, and writers can take a few more risks with their writing. They can demand more from their readers, ask them to trust them and take strange digressions, as the stories and essays are usually quite short."
Tomaselli publishes her twice-yearly print journal in a book format as she wants to lend a permanence to gorse. But with a background in web editing, she says she also loves to read online and doesn't think print and online magazines are mutually exclusive.