Multitudes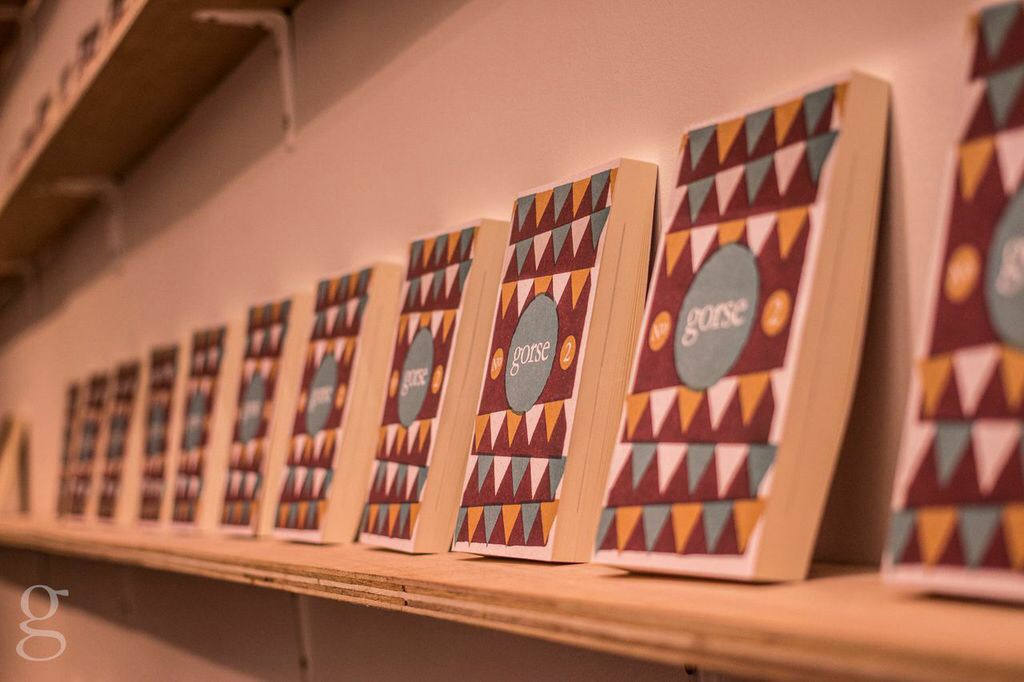 A short account of last month's launch, including the introductory speech:
gorse isn't themed – to paraphrase Walt Whitman, "We contain multitudes" – but there are intersecting lines. In this issue, the idea of Modern Pilgrims kept recurring.

The editorial is on German sculptor and conceptual artist Joseph Beuys, who came to Ireland forty years ago looking to set up the Free International University in Dublin. Beuys saw art as a social process, and advocated dialogue as a path to resolve differences. He sought to heal the political ills of Ireland through a series of lectures, his journeys often taking him from the perceived centres of contemporary art.

Before Beuys, Antonin Artaud, who lost his mind during his disastrous 1937 trip to the Aran Islands, an expedition to return to staff of Saint Patrick to its rightful owners and to wait for the apocalypse. Brian Dillon's essay takes in Powell and Pressberger's A Canterbury Tale; Simon Reynolds', 1960s music of possible futures; Alan Cunningham walks in Patrick Kavanagh's shoes as he rewrites The Green Fool; Claire-Louise Bennett journey's through a writer's journal. And there are more connections; you're going to have to read the issue to find them.
We were joined by six contributors from the issue, and Christodoulos Makris kicked off with a reading from 'Chances Are,' a poem composed live from Twitter, using all tweets that include the word 'chance.' As Christodoulos explained, the poem is constantly updated, and is never the same twice. (You can see it in action on 3:AM Magazine.) Christodoulos, who we're thrilled to announce will be joining gorse as poetry editor next year (more on that soon), then read 'Civilisation's Golden Dawn: A Slideshow,' which Christodoulos contextualises on his blog.
Colm O'Shea read from two sections of 'Extrapolations,' a story where nothing happens, four times; Rob Doyle from 'Outposts,' his misery memory in sixty-three fragments; Dylan Brennan a selection from his debut poetry collection Blood Oranges (we published three poems in gorse); Hugh Fulham-McQuillan from 'Rigor Terra'; and Claire-Louise Bennett read a digested form of her essay, 'I Am Love.' A short film of the evening can be viewed below.
We turned the venue, The Library Project, into a pop-up gorse shop for the day, and as well as readings, we were thrilled to present new work by gorse cover designer Niall McCormack, 45rpm. In the smaller gallery we exhibited some printed pages from the issue, as well as a screening of Antonin Artaud/Germaine Dulac's La Coquille et le Clergyman (as we have an essay on Artaud's Aran Island trip, and also Dylan Brennan's online essay here).
*
Thanks to Derbhla Leddy and Paula Meds for the photographs (more can be viewed on our Facebook page), and to Ángel Luis González Fernández and Steven Maybury of The Library Project for hosting the event.